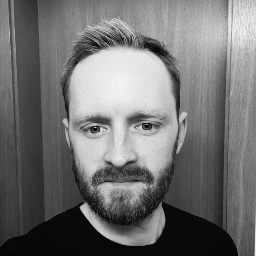 Hello, my name is Rolandas Barysas. I write software for a living, splitting my time between freelancing and personal projects.
Every creator knows what it means to second guess themselves. When we put out our ideas but do not get enough traction than we hoped, we think that we did...

When first news about potential new virus reached people outside China, it was hard to imagine it spread so widely. We've seen in many events throughout our history that people...

The apocryphal narrative that success is measured by income-based productivity pulls in nearly everyone. The distorted image of "perfect life" is reinforced by social media where people share their best...

When building software, we all strive for simplicity. We spend days, even weeks ruminating on how to reduce friction and make it easy for people achieve their goals without needing...

It's hard to escape news these days. They are everywhere—on your computer, in your car, in your pocket, maybe even in your refrigerator. Every smart device is ready to tell...

No one likes to be proven wrong. This is why publishing something is so hard—we're afraid that someone will poke holes in our arguments, which leads us endlessly scrutinize our...
---
Show all posts →